Jewelry Manufacturing and Other Services
We are the only business in Austin that offers in-house platinum casting. Here at Midas Manufacturing, Charles has the process down to an art. With his many years of training and expertise, he has the ability to cast intricate details.
We offer precious metal casting in yellow gold, white gold, rose gold, and sterling silver. Whether you've been dreaming of creating a sizeable line or an individual work of art, we can help make your dream come true!
Rubber molds are very helpful for large collections. Creating molds allows us to cast multiple pieces at a single time. This gives you the freedom to create your own jewelry production line and helps you grow your business.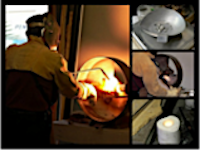 Our 3-D printer offers state-of-the-art model productions. By producing your model with a 3-D printer, we are able to deliver a prototype of your design at a lower cost and in less time than a hand-carved piece. The crisp edges and fine detail of the prototype allows you to examine and approve the design and even try it on before it is cast. This is a great opportunity to fine-tune and change any details to ensure your custom piece is perfect.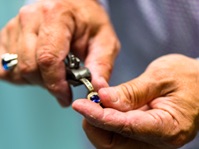 With over sixty-five years of combined experience, we are experts at jewelry restoration and repair. This includes ring sizing, prong retipping, and rebuilding a ring's undercarriage or intricate latticework. Any work that needs to be done to your family heirloom piece is completed with the best care and quality of work to make your items look new again.
Make your jewelry dreams come true with Midas Manufacturing's custom services. We'll help you turn your vision into a beautiful piece of wearable art. Our CAD designer, Cat, will be happy to guide you through the design process. Want some style inspiration? Take a look at the large gallery of custom jewelry we've created for members of the Midas family over the years!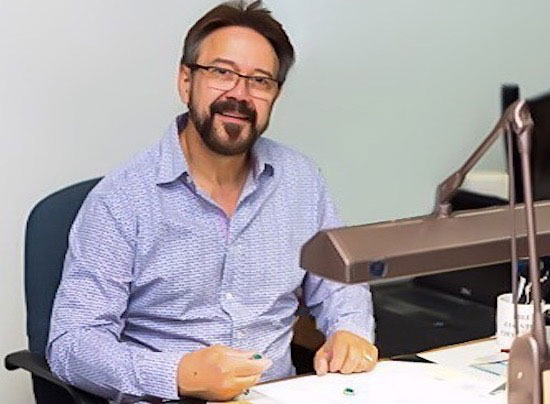 Our resident expert Charles buys diamonds a half-carat or larger. With over thirty years of gem buying experience, Charles is extremely knowledgeable about the diamond market. He enjoys providing information about current market conditions and works hard to offer the most money for your diamonds. Charles buys both certified and uncertified diamonds, and is always happy to schedule a consultation!