Home of Modern Heirlooms and Custom Jewelries
After thirty-seven years of making modern heirlooms in Austin, Charles remains driven by his vision of quality, innovation, and service. He strives to implement new technologies and ideas that move the jewelry industry forward.
Whether mastering new production techniques for creating wedding rings or offering rarely mined gems and state-of-the-art created gems, Midas Manufacturing continues on a mission close to Charles' heart.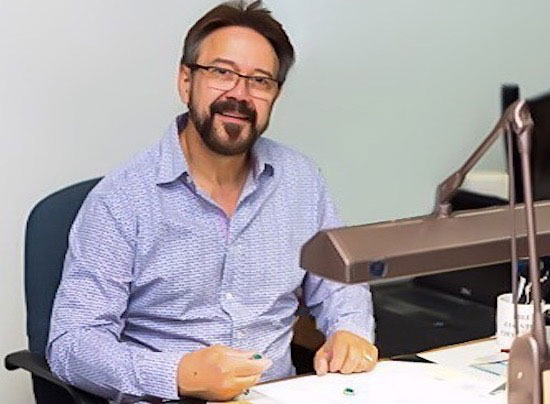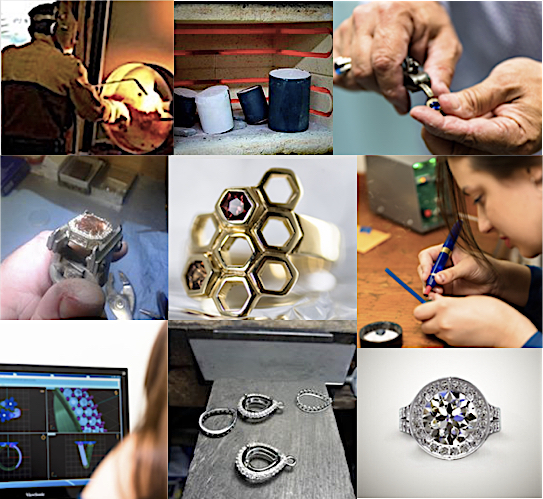 At Midas, our team is passionate about making custom jewelry. This is who we are, it's what we love. Crafting custom jewels is our way of helping people celebrate their lives, families, and friends.
Our mission is to help customers realize a vision of beautiful jewelry that tells their personal story.
When you make an appointment with us, we will take the time to listen to your needs. We are committed to working with you to create a special piece of jewelry that fulfills your dream.
What an amazing way to capture those memories that mean the most and hold them close to you everyday.
Take your time and browse through some of our favorite Midas Manufacturing creations. We are continually inspired by the creativity and passion of our customers. Whether your idea is crystal clear or you're in need of some inspiration, we can work together to take your dream of a custom jewel and turn it into a beautiful design.
Charles Kirkpatrick has never been afraid to follow a dream and see where it might take him. The willingness to take some big chances has gotten Charles the things he cares about most: the love of his life, amazing kids, a successful and rewarding career, and close friends that are an extension of his family. Back in 1975, all it took were several classes in jewelry making for Charles to discover his passion for creating custom jewelry.
After gaining experience of working and teaching with several jewelry manufacturers, Charles started Midas Manufacturing in 1978 out of his house. He opened his storefront in 1981 and began building his new business.
Midas grew to include everything that was essential to Charles: a production facility offering casting and hand fabrication, an in-house CAD designer and 3-D printer, a cozy showroom filled with beautiful custom pieces, and a large collection of uniquely colored gems and diamonds.
Charles is proud to create one of a kind modern heirlooms for customers and local jewelry stores, and to support Austin's unique jewelry making community. He also finishes lines for Austin designers, helping them bring their jewelry creations to life.
Most of all, Charles is thrilled to craft beautifully made jewelry for all Midas Manufacturing customers, helping them create personal jewels for themselves and the next generation.
As the owner and founder of Midas Manufacturing, Charles has over forty years of experience with fine jewelry manufacturing, including platinum casting and stone setting. Charles is also a skilled diamond buyer, having purchased quality diamonds and colored gems for the past three decades. He is happy to meet for a diamond buying or jewelry design consultation. Charles works hard to offer the most money for your diamonds!
We love feedback from our customers! Your comments and suggestions help us to continually improve our services and offerings. You inspire us to keep pressing forward with new jewelry innovations.